Property searches on Zoopla can be as broad or specific as you need them to be.  
For example, you can search for bungalows, on two specific streets (only if using map search), along with houses that will accept pets, with a garden and garage. 
Or, just search for detached houses in a specific town. 
 Note
Due to change in regulations, we no longer allow listings on our website that include the term "No DSS". We believe that all tenants looking to rent deserve the chance to be fully assessed for their suitability.  As such we have no way of searching specifically for DSS/Housing Benefits, even using keywords. Contact the listing agent directly for more information.
Go to www.zoopla.co.uk 
Hover over To rent 
Click UK property to rent 
Add in your main criteria and click Advanced search options
Choose any of the below advanced options 

Price frequency
Furnished or unfurnished 
Distance from the area you set 
Added
Sort by 
Keywords 
Include Shared accommodation or Let or let agreed 

Click Search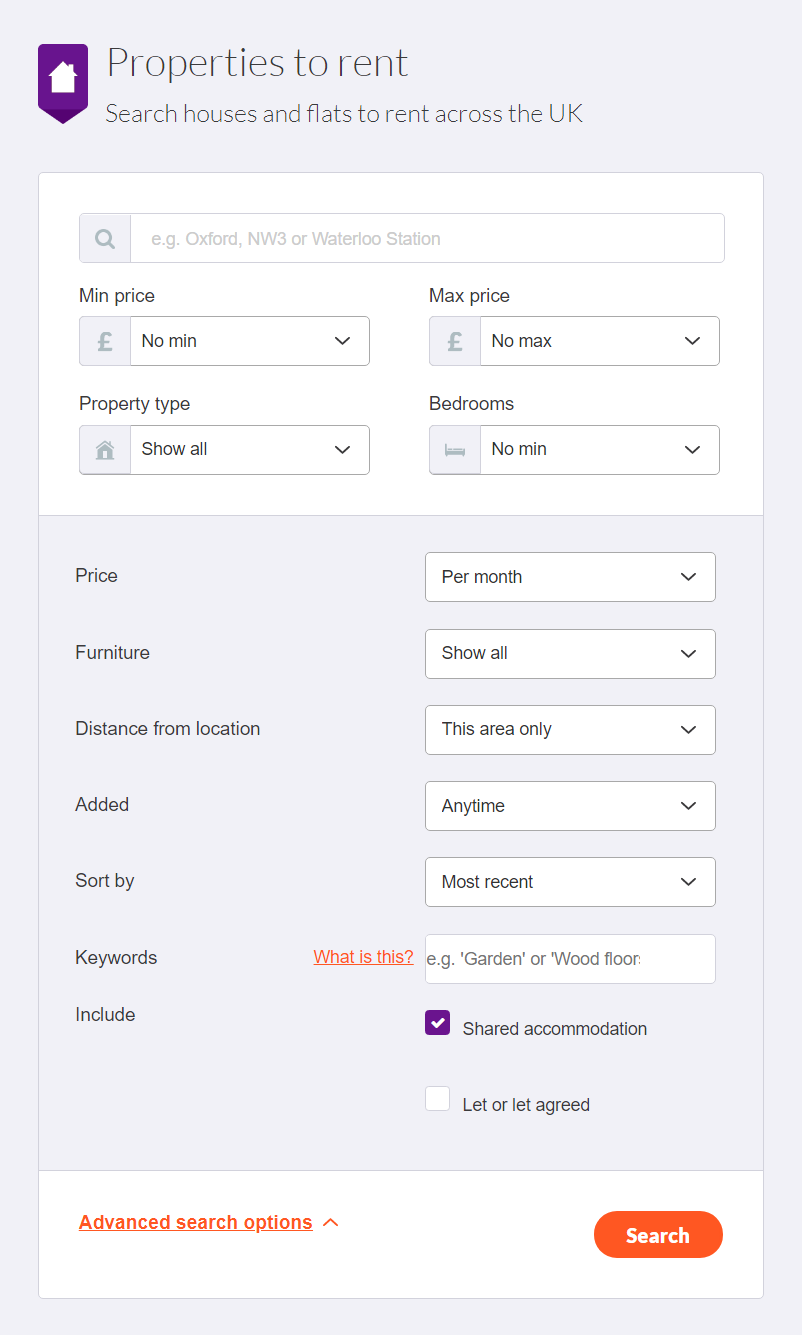 Tap on Search in the app navigation
Tap on For sale to open the department selection 
Scroll to To rent and tap Confirm
Add the area you wish to search in
Tailor your rental searches using the options on the screen

Property type allows multiples to be chosen, tap on all options that are applicable  
Scroll down the screen to filter on more specific criteria, e.g. Pets allowed, Bills included etc 

Tap See results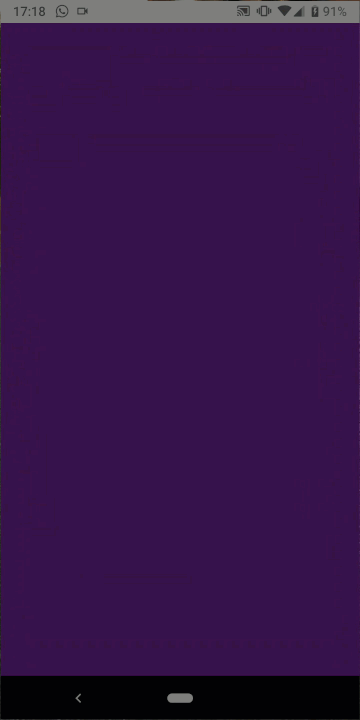 Tap on Search in the app navigation
Tap on For sale to open the department selection 
Scroll to To rent and tap Confirm
Add the area you wish to search in
Tailor your rental searches using the options on the screen

Property type allows multiples to be chosen, tap on all options that are applicable  
Scroll down the screen to filter on more specific criteria, e.g. Pets allowed, Bills included etc 

Tap See results