If an agent has fallen victim to phishing, and a fraudster has access to their system, they may be able to post fraudulent property listings on Zoopla pretending to be the agent.
It's important to be aware of what fake property listings can look like, and report any you see to our Customer Support team. 
If you do come across a fake property listing, please ensure you: 
Do not contact any phone numbers or email addresses advertised on the property listing
Contact our Customer Support team. Click Chat below and the virtual assistant will assist you. We may ask you to copy the property URL and send it to us
Delete the property from your Saved properties list
Property listings which seem 'too good to be true' 
Be wary of property listings which have a lower than the market price value for what is offered, bearing in mind their location, as well as those that seem too good to be true. Ensure you or a trusted party inspect the property before committing to any paperwork or payments.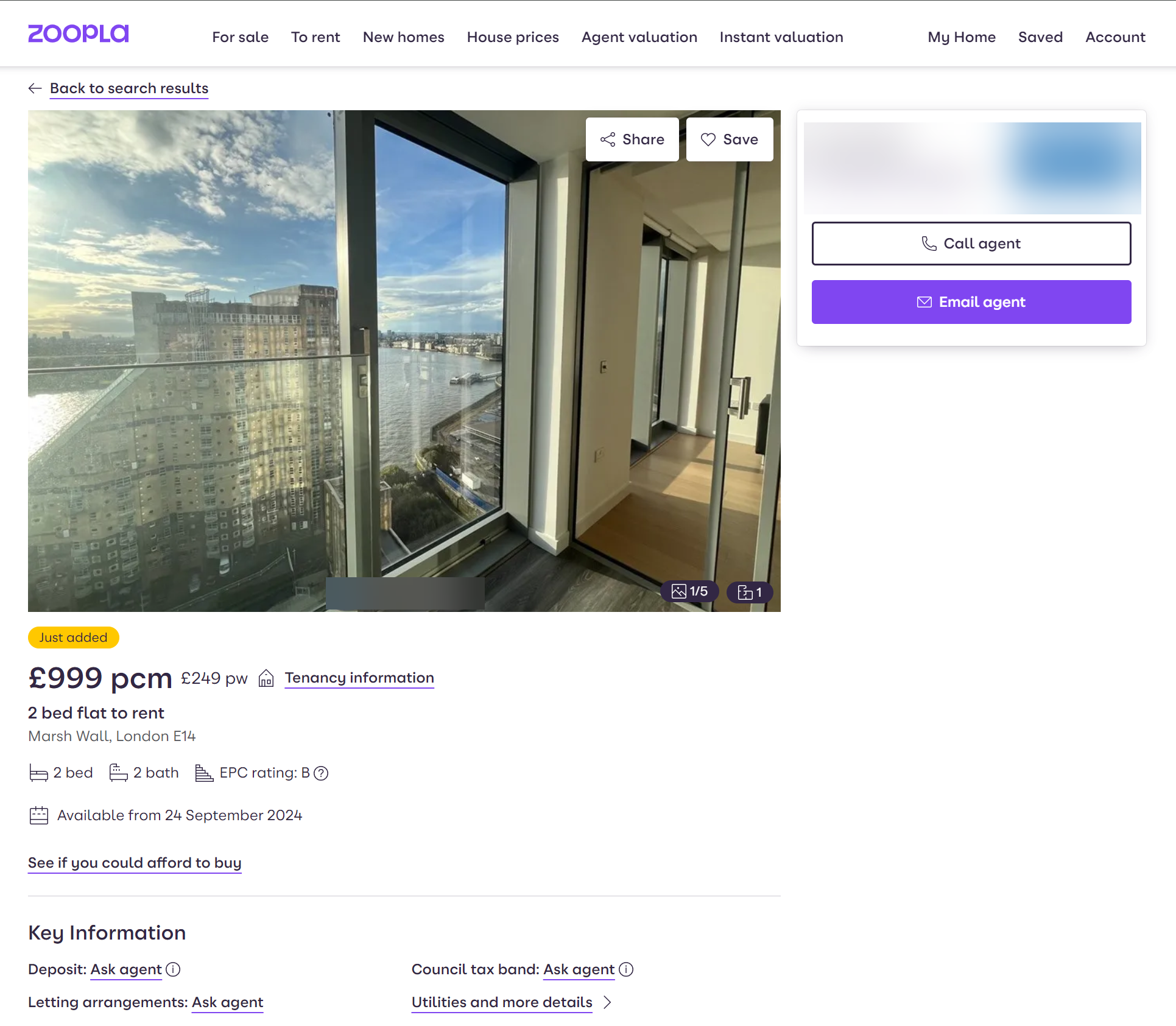 Example of a fraudulent property listing: asking price too good to be true
Requests for payment
Offers to secure a property before an inspection by providing a deposit should also be declined. Be wary of agents asking for money before either viewing a property or signing paperwork.
Ensure you inspect the property yourself, or send a trusted individual on your behalf to validate it is a legitimate property before exchanging funds.  
Payments should never be made via any third party site such as holiday listing websites. 
 Note
Fees chargeable by estate agents for rental properties in England and Wales are highly regulated and estate agents should not ask you to pay monies in advance of viewing a property.
Further information on tenant fees and when they can lawfully be charged can be found here: https://www.gov.uk/government/collections/tenant-fees-act
Property listings or emails which ask for contact outside of Zoopla
Avoid and report property listings that contain the agent's personal mobile phone number or email address either on the property photos or within the Features and description.
This behaviour may be an attempt to engage with you outside of the Zoopla system in order to trick you into giving the fraudster money.
The below image is an example of how this might appear on a property listing image: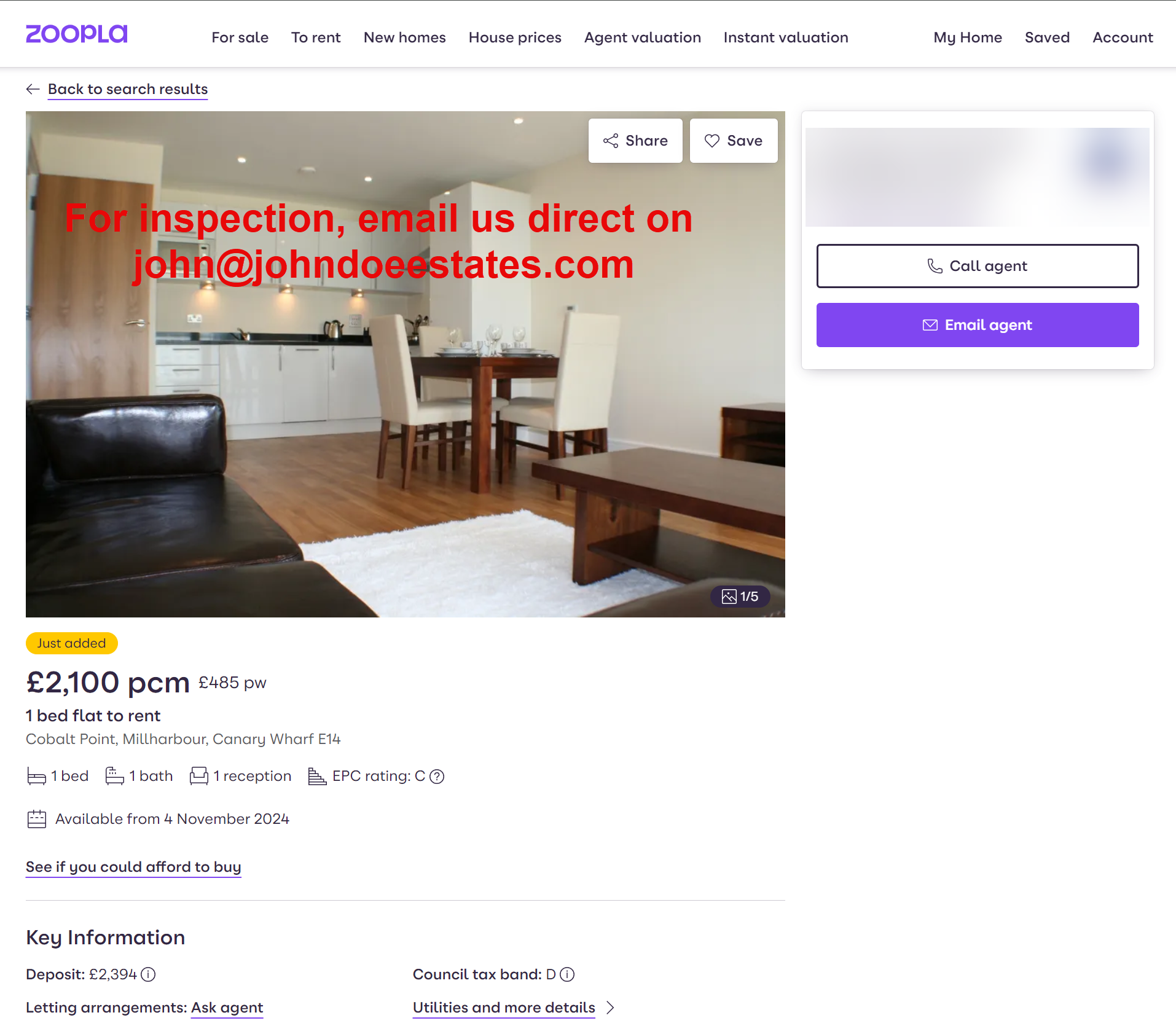 Example of a fraudulent property listing: request for contact outside of Zoopla
Different locations 
Lots of online agents that have national coverage, ensure that the property you are looking at is in a similar location to the agent's branch.  If in doubt, check the agent's website (always best to do a search online rather than clicking on any unfamiliar links) to ensure they are either national or have coverage in the area the property is listed in.
 Best practice
If you are ever unsure if a property listing is real or fake, contact our Customer Support team. Click Chat below and the virtual assistant will assist you. We may ask you to copy the property URL and send it to us
Related articles: